Increased property value is a fundamental reason to remodel. It is also a foundational principal when considering which projects to undertake and what kind of budget to assign to them.
All Remodeling Projects Are Created Equal
Or are they? Why are you remodeling? Are you remodeling to increase property value to sell in the immediate future or to enhance enjoyment of your home? The project may be the same but with a different scope, meaning the budget will probably differ as well. The return on investment is often less than the cost of the project. This is a major consideration whether your home sale is imminent, or you plan to stay in your home.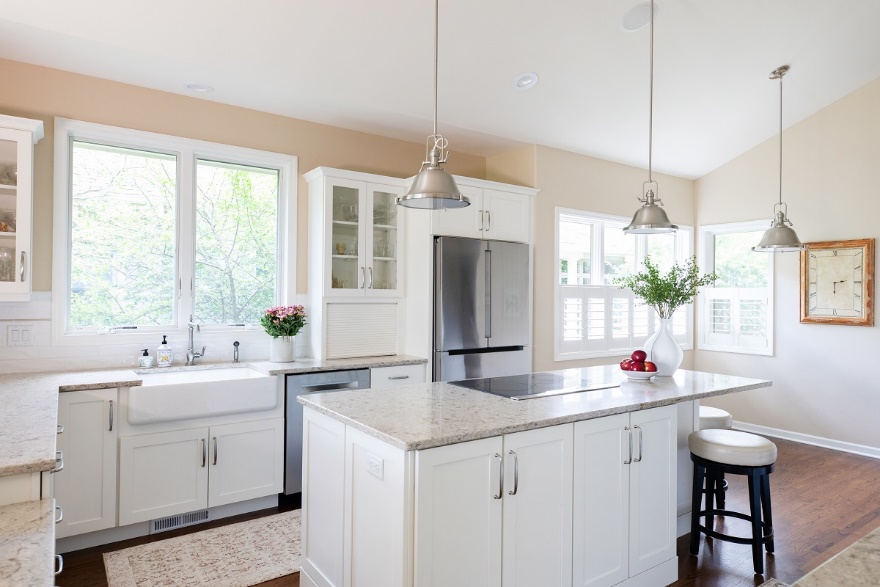 What Projects Increase Property Value?
It is a well-known adage in real estate that kitchens and baths sell houses, placing them high on the list of  remodeling projects that increase property value. In 2022, according to Homelight's Top Agent's Insight Report, kitchen and baths are still top rooms of interest for prospective home buyers and remodelers for increased enjoyment alike. Kitchen islands and double-sink vanities in the bathroom, specifically, top features buyers are looking for, but the approach may differ drastically if you're selling soon or just want to be more comfortable in your home. For example, good quality is always a must, but the finishes may differ. The added benefit to both projects is that they tick two additional boxes from buyers and homeowners alike – more counterspace and more storage.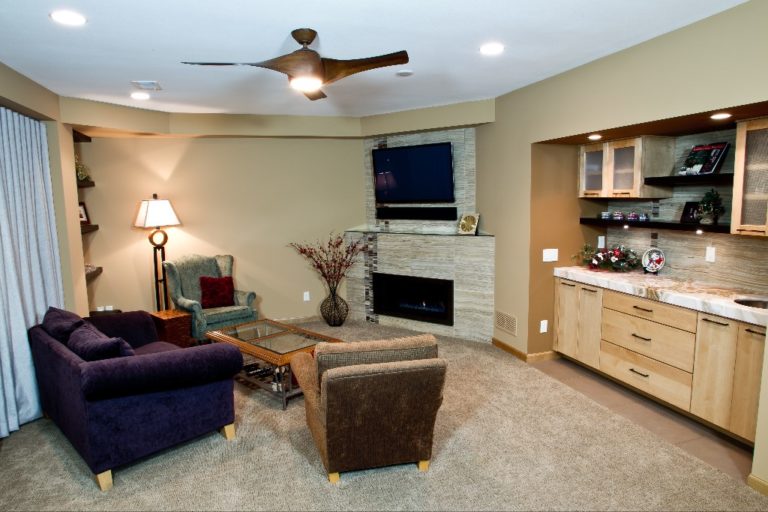 More Space Please
We've spent more time in our homes in the last two years than possibly any time in the memorable past, causing us to re-evaluate how we live in our space. And, more specifically, where we'd like more space.
Not surprisingly, creating more livable space is high on the list of remodeling that increases property value. Finishing basements is always popular, but different approaches are required depending on whether you're staying or selling. Can you convert a porch to a three- or four-season room? Carving out a space for an appealing and functional space to work from home may have a simple solution.
And More Storage!
We all have a lot of stuff. Adding storage accomplishes two things. Your home looks cleaner and more streamlined, appealing to buyers, and your home is a more serene environment to live in when it is clutter free. We've talked about how kitchen islands and double vanities can add extra storage. Is a walk-in pantry possible? Is the master bedroom large enough to borrow from to create a larger closet? Built-in cabinetry in the family room is an elegant way to add storage and house the television and other gaming and media components. These can be created from ready made cabinets or a custom build. Basements, laundry rooms and garages are also great locations to consider adding closed storage to contain and hide the bits and pieces of our daily lives.
Decisions, Decisions
When considering remodeling projects that increase property value, projects to stay in your home will likely look different from projects to sell your home. Design magazines and home remodeling television shows are inspirational, but sometimes create a sense of possibility that doesn't quite match our reality.
Consider the advantages of working with a design-renovation firm to before your project takes on a life of its own or gets stalled when the inevitable challenges pop up. These professionals guide you through the decision process to eliminate costly mistakes, manage the day-to-day details so there is less stress for you, and breathe life into your Pinterest vision board to create the home of your dreams or get it sold.