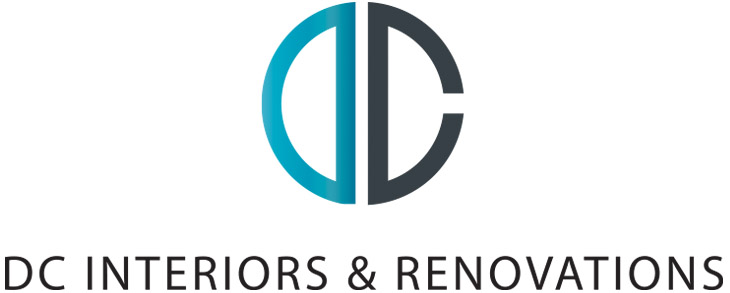 Distinctive Interior Design – Creating Reality From Fantasy
The work of interior designers translates hopes and dreams into elegant, comfortable living space. Interior design begins with a clean slate – colored only by your vision. A trained, experienced designer interprets your distinctive lifestyle and wishes. The design team from DC Interiors & Renovation bridges what is with what can be. It takes your goals and provides a solution that reflects your tastes plus your specific wants and needs.
You share your hopes and expectations. We'll show you how to make them happen – turning fantasy into wood, tile, paint and cabinetry.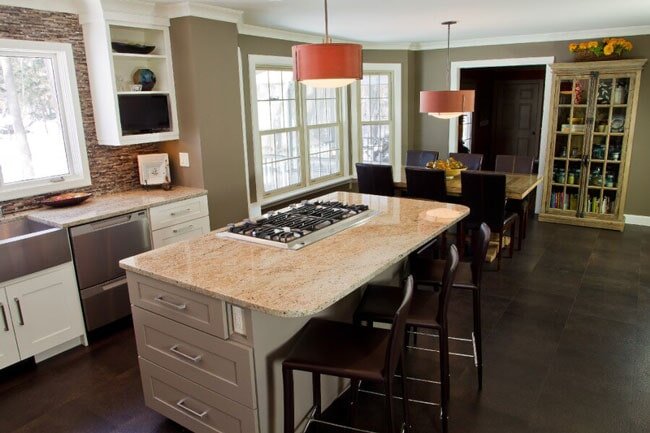 Interior design is all about you! From your first visit with an interior designer your distinctive lifestyle and wishes for your home drive every step in the creative process. Sometimes the best design choices come from unlikely inspirations. Team with designers to find whatever truly "speaks to you." Together we'll tap into every potential resource – friends, family, favorite vacation destinations or whatever provides meaning.
Interior Design – Concepts And Possibilities
What does your interior design team provide all day, every day? Insights into the world of remodeling and renovations including concepts and possibilities ideal for your home. You don't have the time to keep up with every trend and new product introduction – or the experience – do you? Here's what the experience and training of DC Interiors' design team provides:
Vision based upon experience– they expand upon your limited perspective and exposure with ideas you never knew were possible.
Imagination– make the most of these "dream weavers" to expand upon your thoughts.
Industry Insight– decades of industry experience from clean-sheet design and on-site contractor experience is at your service. The team devotes hours and hours of work to manage every angle of every project. It brings the latest technology to the plan and secures the right materials at the right price.
Interpreting dreams– applying decades of experience to bring your visions into focus they turn "what ifs" into reality. They sift through hundreds of options to capture your personality and interpret your desires. Would you even know where to start on your own?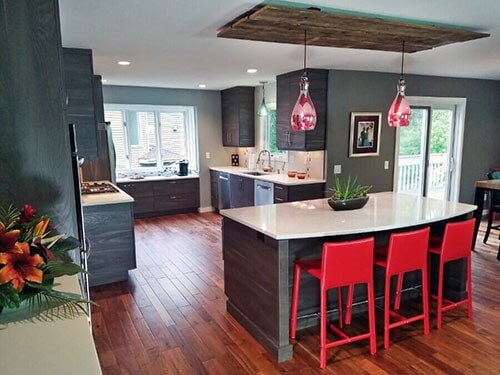 Design Elements Balance Aesthetics And Function
The DC Team with the direction of senior interior designer Deb Corning has a unique eye for design. Applying experience gained as both a designer and licensed contractor, she is able to provide fresh, modern and timeless looks to homes throughout the Madison area. The goal is always to create unique spaces that balance aesthetics and function.
If there's one word that best describes an intangible interior designers provide to clients it's access. There are aspects of a renovation you cannot imagine. Do you have "access" to all the details a remodeling plan takes? Not likely. When it comes to interior design professional access includes multiple levels:
Access to products and technology – there are hundreds of reference publications, websites, videos and TV programs devoted to remodeling and home improvement. What if you see the "perfect" light fixtures in a magazine? Do you know where to get them? How to get them at the best price and delivered on time? How do you know if they're the right size for your room? A lot of questions you probably cannot answer, right? That's where your interior design professional takes over. Chances are you can take advantage of research they've already done!
Access to reliable professionals – after you've made all the "perfect" selections it takes a reliable craftsman to make sure they all fit together. Working with DC Interiors you know every aspect of the job is under control. A professional team doing business in Madison for decades, DC Interiors has relationships with some of the finest, most reliable contractors in the area. And, as a licensed contractor, Deb Corning is no stranger to managing day-to-day on-site progress.
Let us measure, plan, research and explain all your options. The world of interior design is exciting and dynamic.
Interior Design – Apply A 'World View'
How do you know it's time to change your home? Families change, lifestyles change. You may already be in what the media is calling your "forever home." Are you ready, on your own, to make the changes necessary to fit that title? A working partnership with the DC Interiors' designers provides a wide-angle view of the world. They take in what you want and need and overlay it on what's available – tapping resources collected from every possible source. They apply these exceptional resources on your behalf:
Translating visions to action– As "idea people" they apply their experiences to your wants and needs, creating an action plan.
Applying high-tech– blueprints and floorplans are two-dimensional. It takes insight and experience to convert them to real-world structures. Our designers take simple notes on paper to new dimensions with 3D design software. Their creations provide unique depth and perspective you can see – your ideas really come to life!

A room view created with 3D design software (left) lets you see your new room before it's even started.
Using time efficiently– "time is money" is a guiding principle of the construction business. Experienced designers understand structural demands and mechanical systems. They research new materials and technologies – understanding which best fits your needs. You don't want to pay for ordering delays or fixtures that don't fit, do you? Experience limits these time and money wasting situations.
Knowing the law– every project, large and small is required to meet local, state and national building codes. Jobs need permits and inspections. Your design team tracks down the paperwork so contractors stay on track.
Bring It All Together – The Designer Touch
A home renovation is truly the sum of all its parts and nothing escapes our attention. From flooring to paint on the walls and hardware we select the latest materials and top brands.  Beyond the blueprints and floorplans, we provide solutions to every aspect of your project. While renovations take place we'll also work with you on finishing touches, including:
Selecting all the finishes and paint colors
Consulting on furnishings to complement your décor
Potential room layout
Window treatments
The use of art – blending yours with new ideas
Sourcing accent materials 
Upholstery choices
Lighting
Cushions and bedding
Decorating accents
Blending your special possessions into the new design
Count on us to provide the finishing touches making your new space really "you."
Stay Connected – Communications Day One To Walk-through
Reliable, efficient and frequent communication is the basis for any good relationship. Our design team understands a renovation project is a big commitment. For most it is a new experience. With that in mind, we want everyone to be confident in our commitment, skill and dedication.
With decades of experience we've proven our integrity and you'll immediately recognize our passion. Every step along the way we earn your trust as we create a valuable and lasting relationship.
What inspires you? We're here to make it a part of your daily life.
As we build our relationship we develop an understanding of your lifestyle. We'll team up to seamlessly fit your vision into designs for the future. The collaborative process includes:
Accessing your needs – understanding what inspires you.
Establishing priorities – colors, styles, unique requirements.
Using the latest technology to create a visual design concept – 3D design software allows you to "see" your remodeled home like never before.
Presenting a detailed, complete budget.
Space planning – what goes where.
Developing a workable, realistic timeline.
Once the project has moved from hopes and dreams to a plan you can touch, see and understand, we move it along using reliable, trusted contractors.
Interior Design Puts You In Touch With What 'Can Be'
Experienced interior designers represent a vault of knowledge gained in previous projects. They apply their ever-expanding skills and knowledge to every new job. Knowing how to combine elegance with efficiency and blend glamor with function is part art and part science. We see your project from every possible angle. Our award-winning team leaves nothing to chance.
Whether for a new spa-like master bathroom, an urban country kitchen or a whole mid-century home redesign, translating a dream to reality is hard for you to visualize, isn't it. Not so for the DC Interiors team. We have done it dozens of times. We understand what it takes and invite you to visit our design studio and explore our photo galleries. We hope our successes provide creative inspiration and inspire confidence. Give us a call or use email to begin the process. We will show you how our experienced interior design team will move you beyond "dreaming it," to really "living it" in Madison WI.
Showroom
3000 Cahill Main, Suite 215
Madison, WI 53711