Add a Personal, Creative Touch With a Kitchen Remodel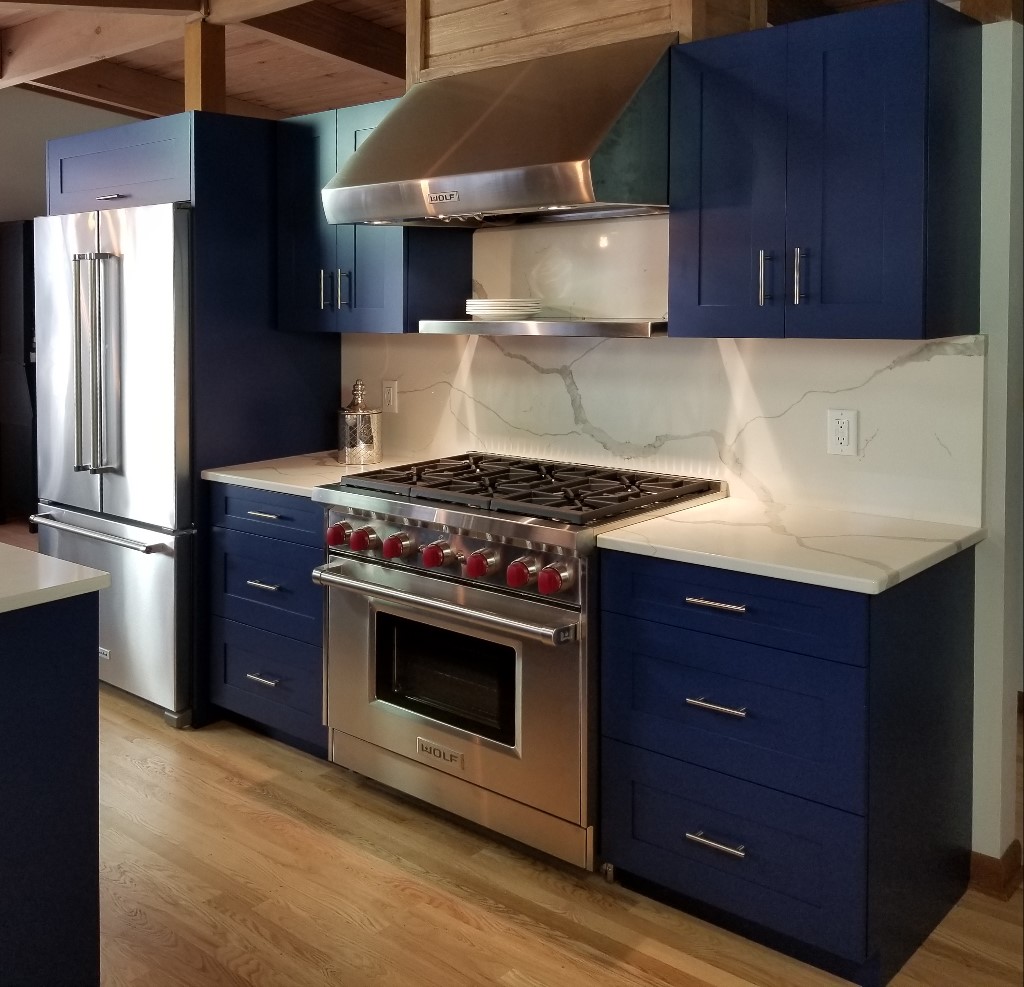 Imagine hosting a holiday party in a beautiful, ultra-modern kitchen. Working with our creative design team a timely kitchen remodel brings imagination into focus. Whether you're looking to update with small changes or drastically renovate to combine form with function, we've got everything you need.
Our skilled, experienced interior designers will work one-on-one with you to create a unique, customized plan for the kitchen you'll love.
The kitchen has become the hub of daily activity for modern families. It provides work space, creative space and common ground for every lifestyle. Kitchens have evolved as the pace of family living increased. Older homes with formal dining rooms and separate kitchen areas are giving way to open areas with easy-access traffic patterns. Design elements created to better keep the modern family connected.
Get Your Kitchen Renovation Started Right
Every successful project begins with a detailed, precision plan. If you're contemplating changes in your home, contact us for a FREE consultation. We'll begin by defining:
Your goals – what you want
Your expectations – what's required to get you there
Your desires – your biggest dreams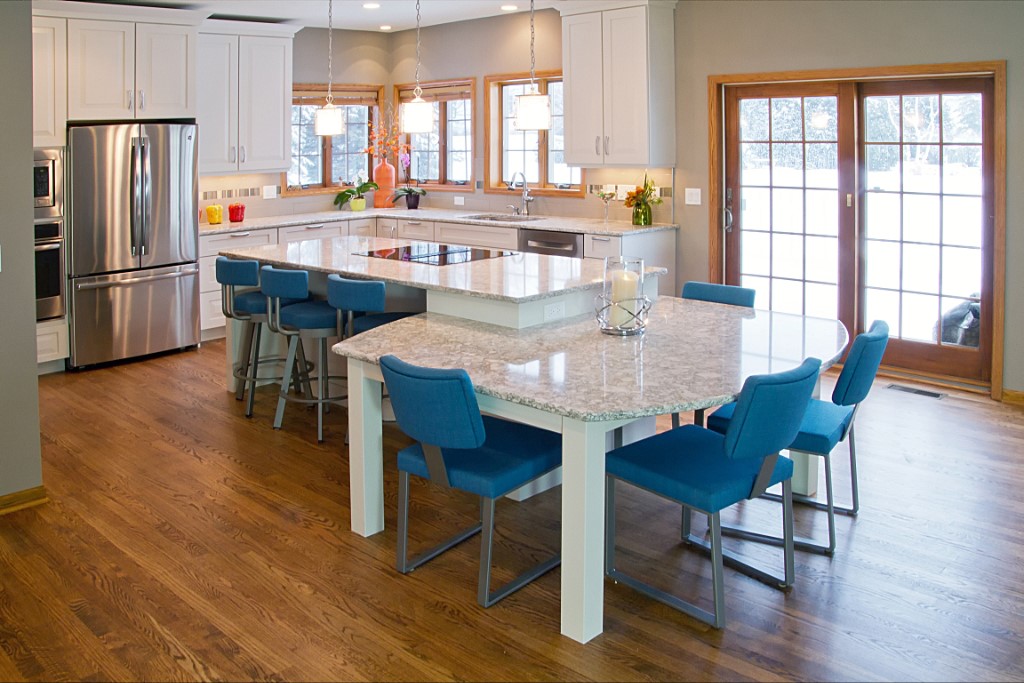 From the first pre-planning meeting we'll begin identifying all the components matching your goals and set the stage for bringing your vision to life.
Your imagination stimulates the process – and we'll deliver more than you ever imagined!
A lot of elements go into even a simple renovation. We'll join with you to evaluate items like:
Countertops
Cabinetry
Wall and window treatments – tile backsplash, etc.
Kitchen furnishings
Décor to match your home's style
The latest technology and appliances
Lighting options
Hardware and accessories
Kitchen Remodel Checklist
As you begin putting your dream vision on paper, consider the following ingredients making up a stylish and functional kitchen:
Appliances – gas vs. electric ranges, finishes – stainless steel is still the king, but there are options
Backsplash – 2018 trends feature ceiling-high backsplashes of custom tile and unique, often exotic materials
Cabinetry – wood is a standard but glass fronts and open shelves are gaining favor
Countertops – there are many options to blend form with function
Flooring – the latest in tile, wood or waterproof composites
Lighting – workplace lighting plus room lights
Plumbing – sinks and fixtures
Your wants and needs are based upon how you use the space. As you plan, look ahead to how you will use your new kitchen in the months and years ahead. Review:
Cooking requirements
Dining requirements
Entertaining
Create the Kitchen of Your Dreams
As your daily jumping off point, you deserve a comfortable, welcoming and functional kitchen. More and more it's the center of a family's daily universe. Working with our designers, you'll create a room the family will not only use, but truly enjoy. A functional space with a touch of elegance. A space that's all yours.
Integrity * Passion * Trust * Relationships
These concepts underline everything we strive for. With us, you're never alone in the process. We build relationships through communication. We're dedicated to details. Our designers are experienced in every phase of a kitchen remodel from conception through construction and decorating.
Whether you want to simply modernize your kitchen or expand with the latest of everything, count on our team to deliver a kitchen renovation exceeding your expectations. We invite you to visit our interior design studio on Cahill Main in Madison and explore our extensive photo galleries. Put your kitchen renovation ideas into perspective and learn how we can bring your kitchen remodeling dreams to life.
Join us for inspiration.
Inspiration Galleries
Showroom
3000 Cahill Main, Suite 215
Madison, WI 53711