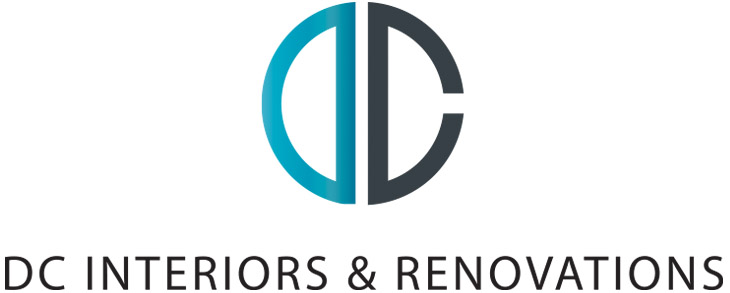 "Wow, I can't believe it's my house…"
Let our award-winning team update, renovate and re-energize your home. Whether you simply want to update your home or reinvent your space, our design and build team takes every detail into consideration from start to finish. No detail is overlooked. No option is unexplored. DC Interiors & Renovations welcomes the challenge to change your home and your lifestyle. We see your home as a blank canvas spilling over with opportunity. Our design team is skilled and experienced at converting potential to reality while incorporating your personal touch style. Working together, we will explore many options to find the perfect solution for your "new" home.
It Feels Like A New Home…"
The idea of a home renovation, even if it is just one room, often appears a daunting task. Knowing a change is needed can nag at a homeowner, weighing them down. With our guidance based on award-winning, time-tested experience, your renovation need not be stressful. In fact, it can be fun as we explore new ideas and new looks. When we are done, it will feel like a new home.
It All Starts In The Kitchen
Today, the kitchen is the hub of day to day activity. It provides a jumping-off place to start the day and common ground for for a fast-paced lifestyle. Kitchens have evolved with the increasing pace of family living. Secluded kitchens and formal dining rooms in older homes have given way to open spaces with easy-access traffic patterns. Blending daily activities via open sightlines keeps everyone connected. And, when friends and family visit your kitchen is the center of activity and conversation. We understand how creative design and well thought out floor plans make these critical connections work.
Your kitchen is the most-used room in the house and it should make life easier and more enjoyable. Let our team help make it your favorite place!
Call us at (608) 444-0571 or email
Thank you for a beautiful job remodeling my kitchen. Everything came out gorgeous.
– Steve Kaukl, Cottage Grove, WI
I really liked Deb's sense of tastes, color and space planning. Her ability to pick up on my sense of style and what was important to me and the design around it, made the project go smoothly. Deb pointed out some super ideas for my kitchen. By rearranging one small end of the room, it became more efficient and inviting.
– C. Garber, Madison, WI
I hired DC Interiors & Renovations for my condo remodel. I wanted to update kitchen cabinets, countertops & lighting along with choosing living room furniture. We had a wonderful first meeting with in-depth discussion of what I wanted to accomplish. I was so impressed with the design team of Deb & Alana, that I also decided to update both bathrooms – cabinet, lighting, hardware & mirrors. They listened to my preferences, colors, etc & presented selections which enabled me to decide easily which direction we were going. I had the opportunity to
meet with the subcontractors – all very professional. The work schedule was drawn up & updated so I always knew status of project. The project was completed on time. Deb & Alana both have an excellent eye for design & my living room furniture, counter stools, rugs & artwork are over the top. Very, very satisfied & highly recommend.
– Kathy Edwards, Monona, WI
I used Deb to help redesign our living room. She definitely created the "wow" factor. People walk into our house, look into the living room and are absolutely amazed. She chose a wall color that I never would have picked or thought about, and it totally makes the room. I would highly recommend her. She has integrity and is creative, professional, and personable!
– Ann Shultz, Madison, WI
It was an exciting experience working with DC Interiors and Renovations on our project. As amateur remodelers, our original plan called for a simple upgrade of our horseshoeshaped kitchen, painting the dark cabinets, adding a pantry, installing some new appliances and pendant lighting. But Deb Corning took one look at our 35 year old kitchen and proceeded to show us what could be, opening our imaginations to things that we never considered before. What was once a kitchen separated from the dining area by a peninsula was turned into an open and inviting space with the addition of an island that joined the two rooms together. After we settled on the new kitchen layout, Deb walked us through the selection process; reviewing flooring samples, cabinetry, light fixtures, backsplashes, furniture and the other design elements that go into the finished product. She also introduced us to her subs that would be performing the work on our kitchen and we were able to tell them exactly what we wanted. It's hard living without a kitchen for 6 weeks but the wait was made easier because all of the contractors who worked on our project were true professionals who treated our house with respect throughout the construction phase. Any construction job can be a daunting prospect but it will be made easier if you choose the right people and we did just that with Deb and her team.
– Dan and Ruth Killelea, Verona, WI
We had a 100+ year old home in Waunakee, and not all the rooms and styles fit with the era the house was built. Deb helped to remodel the kitchen so that it fit with the rest of the home. She even matched the color of the glass panes of the windows, to the glass panes of the cabinets in the kitchen. Everything was cohesive and flowed with the rest of the home. Deb took the time to really understand our style and
tastes. She listened well and whenever she made suggestions; we always felt like "why didn't we think of this?… That's exactly what we would want!" If we felt a suggestion was too out of budget or for some reason we did not want to move forward with it, she was open to presenting further ideas. There was never any tension.Now we LOVE showing off our home! When other family members or friends come over, they are so very impressed with how well everything was done The renovations Deb did honored its 100+ year history. The house flows and matches and now all fits. The unified appearance creates a whole and peaceful feeling. One of the greatest things about working with Deb is that she has connections with really good subs, who work well with her. Using Deb for interiors design and general contractor helped save us time and money, we had the utmost trust her partners. They were always attentive and we had trust in them because we trusted Deb. We have and will continue to refer business to her.
– Sharon Gardill, Waunakee, WI
DC Interiors did a great job on my bathroom remodel. They were very reasonably priced and did high quality work. Our designer Alana, came over every day the project was going on and I really appreciated that. I always knew the status of the project and she was there to answer any questions I had. The carpenters were very courteous and always cleaned up after themselves, which I also appreciated. I would highly recommend DC Interiors to anyone!
– Shannon Triggs, Windsor, WI
Deb did a nice job pulling our project together. She brought good subcontractors into the project and worked well with them to make for a great end product.
– Gary Strohm, Madison, WI
Our home was a disaster before Deb. It was dated, nothing matched and we felt we needed to start over. Deb helped us through the entire project including the windows, siding and entrance. Deb was able to guide us, build confidence and eased our minds. She always gave us an honest answer and protected us from making a costly mistake. She saved us an incredible amount of time and that helped to keep the process moving along. My husband has a Badger memorabilia collection and we thought only red and white were the colors we should use, but Deb helped to suggest other colors that now highlight the pieces even more – it really opened our eyes as to how important it is to have a professional do this. At first we didn't think that we could say "I have a designer" but we found that by working with Deb it paid off. We saved time and money and would have never been able to come up with the same results. We love it! Remodeling is a very stressful thing…for us it was as a nightmare…but by working with Deb it made things so much easier. It was the right investment, even within our practical means.
– Laura Cummings, Madison, WI
I especially appreciate Deb Corning and her staff, Project Manager Renee Degelau and assistant Alana Barrera, for designing and organizing the remodeling of my 27-year-old home. The trained judgement of the designers provided me with appealing choices of colors, styles and materials, while my own choices and budget were respected. Carefully selected, skilled subcontractors worked on the construction project with diligence and precision for three months, educating me about their materials and techniques, while the process was monitored daily by DC Interiors. The results are very impressive. I would advise do-it-yourself builders to consider instead the special advantages of hiring the experts of DC Interiors and Renovations.
– Cheryl Spencer, Madison, WI
DC Interiors in 60 Seconds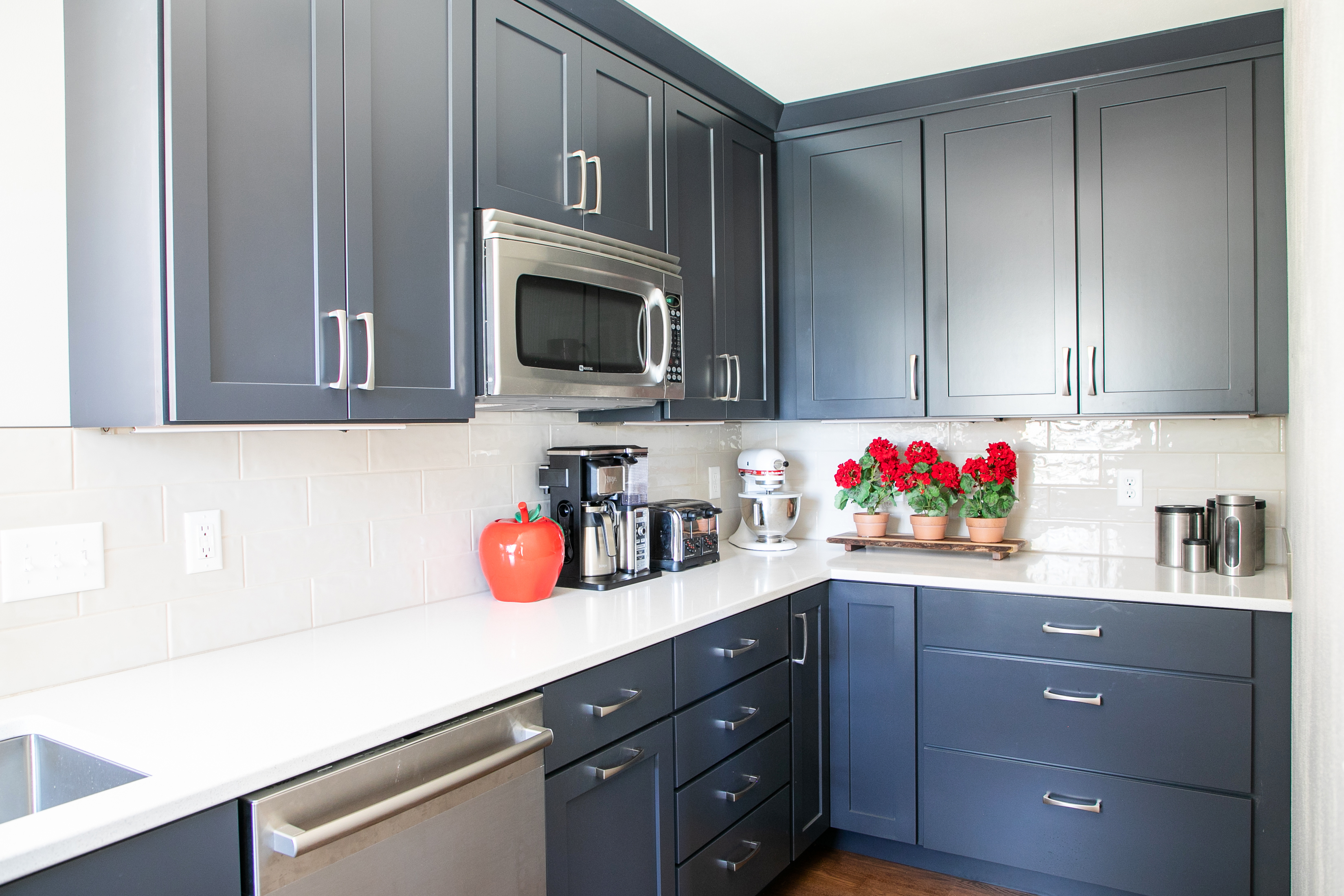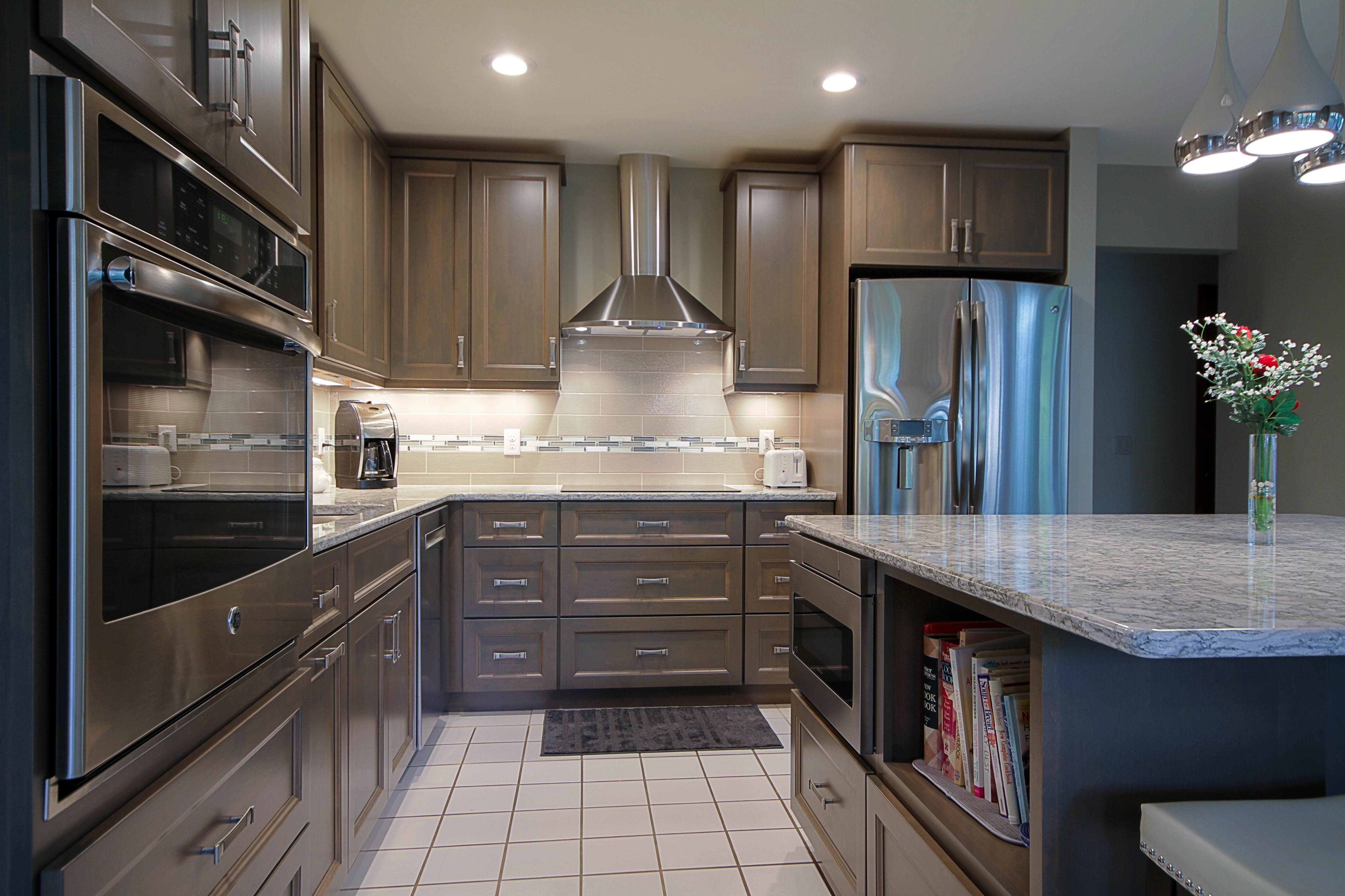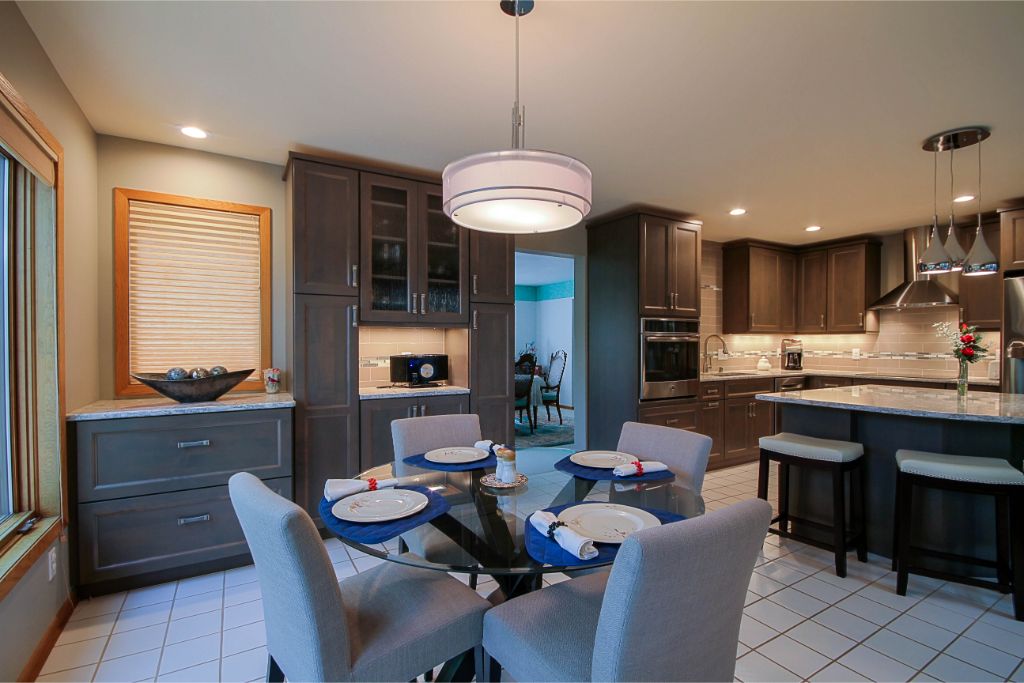 See Our Kitchen Gallery
(Click Here)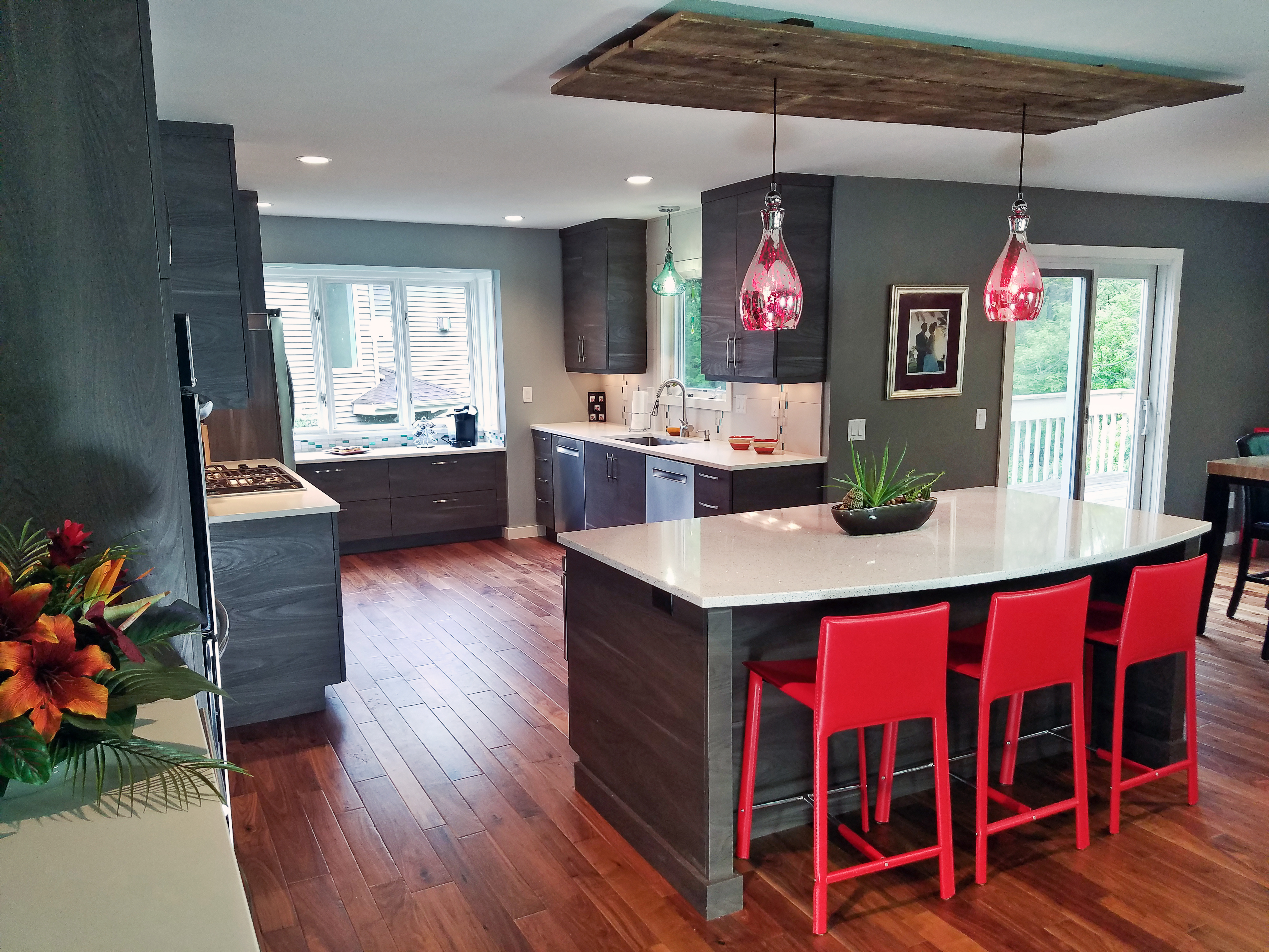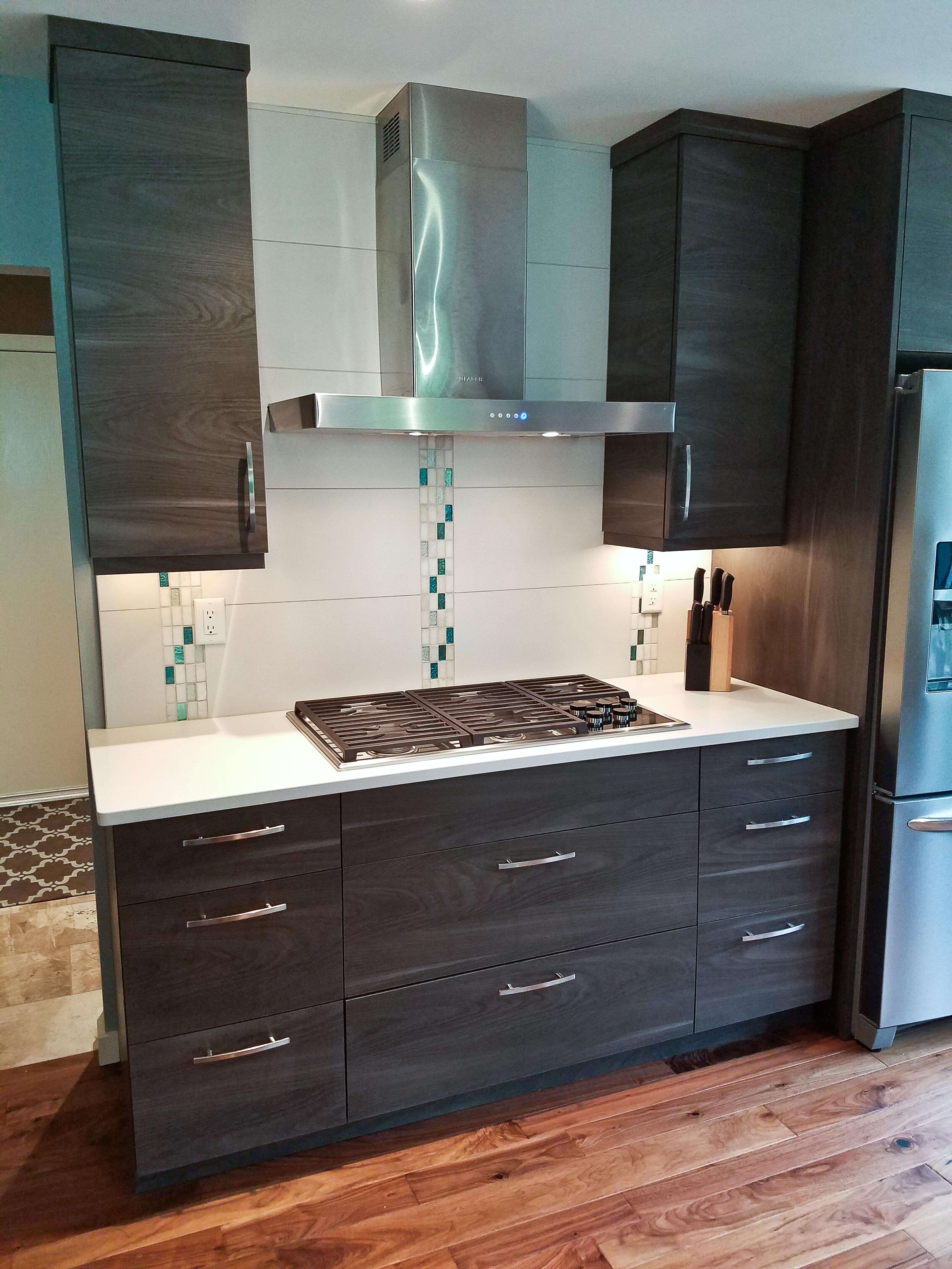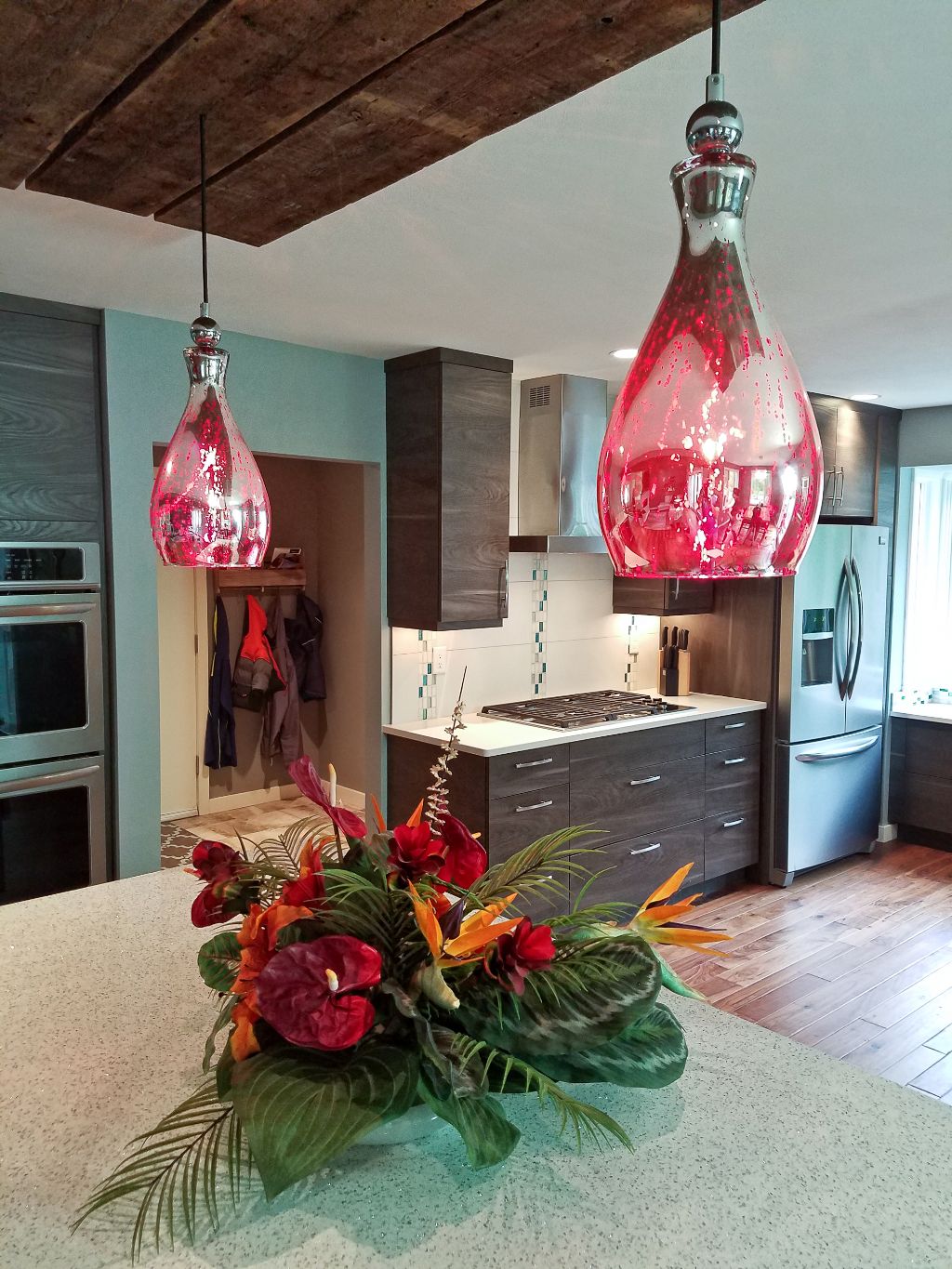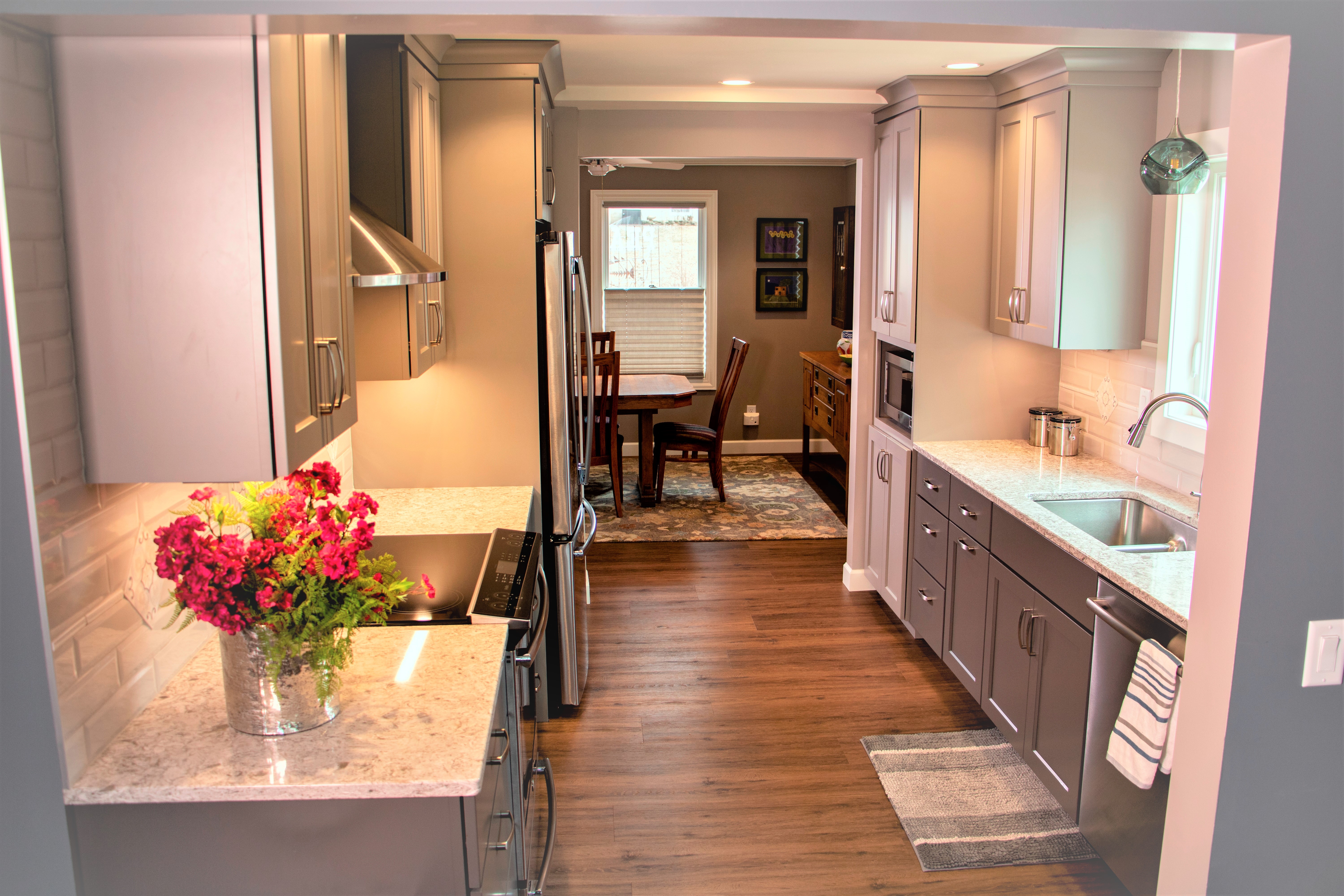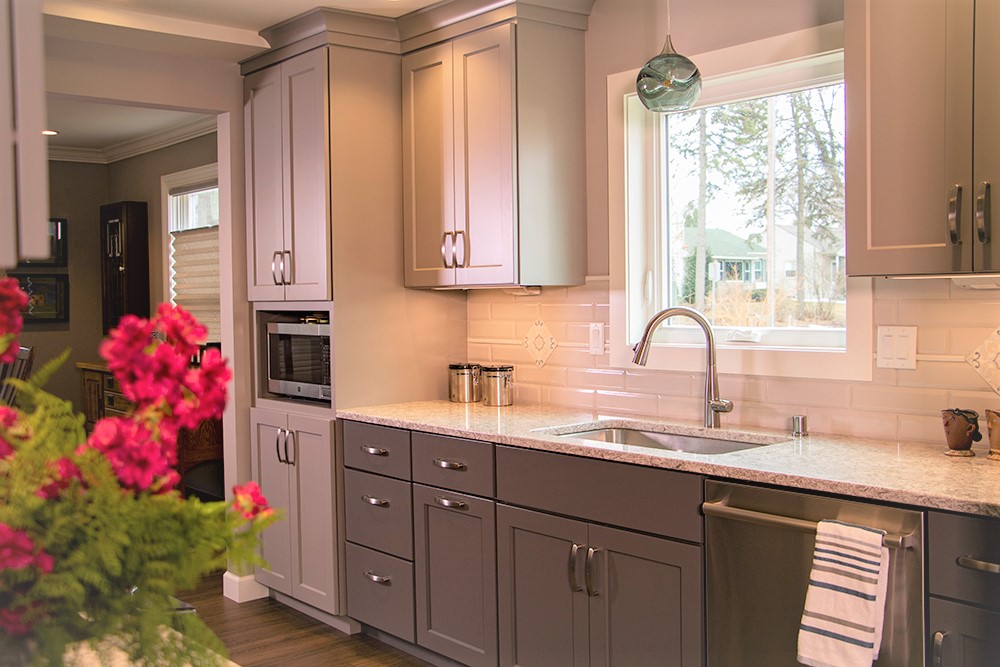 Showroom
3000 Cahill Main, Suite 215
Madison, WI 53711