DIY "Do it Yourself" projects are more popular than ever. We've had nothing but time to be inspired by a plethora of design shows and magazines.  Blogs and social media may be the most influential in persuading do-it-yourselfers to undertake projects on their own, but DIY projects can be dangerous. 
Facebook, Instagram, and Tik-Tok are filled with pictures and videos of DIYers undertaking everything from painting a wall to removing a wall. It looks so easy! Some projects are simple, like a creative paint treatment, where the most dangerous element is working on a ladder. Others are more complicated – building custom cabinetry or electrical work, for example. "There's a YouTube video for that!" is the mantra. All of these encourage inexperienced homeowners to undertake projects often well beyond their skill level.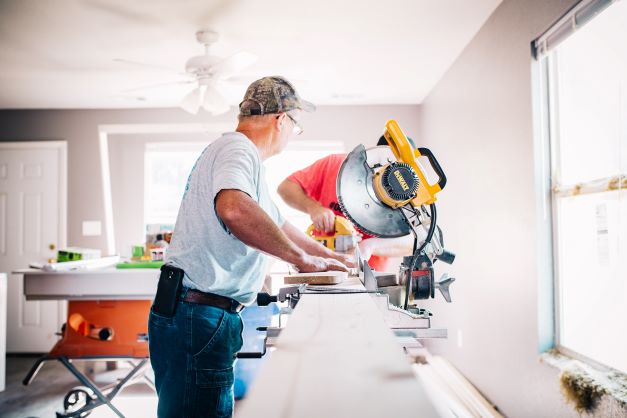 While there may be a disclaimer on some home improvement projects – for example, to check with an engineer before removing a wall – seldom is there any mention of safety precautions to take while operating a power drill.
How Dangerous Is It?
In 2020, almost 25,000 people had injuries severe enough to require hospitalization. This article, written for Clearsurance, extrapolates data from the Consumer Product Safety Commission's (CPSC) National Electronic Injury Surveillance System (NEISS). Almost 300,000 people were treated in the ER and discharged. These figures don't include people with more minor injuries not requiring a trip to the hospital.
Injuries range from lacerations (the most frequent) to dermatitis. Perhaps surprisingly, manual workshop tools lead the pack in the cause of injury.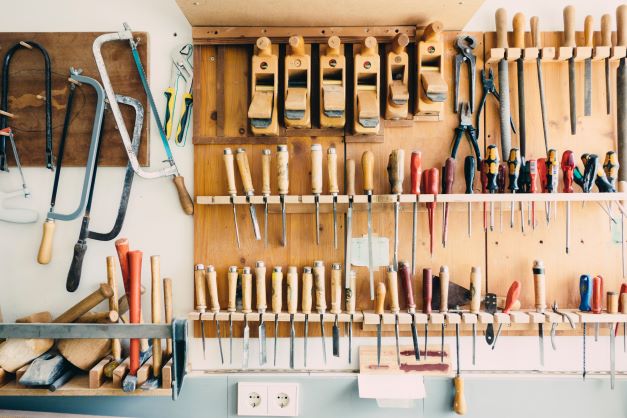 Safety First
If you're determined to take on home improvement projects, just remember safety first. 
Observe basic precautions for even the simplest projects. Wear gloves and eye protection. Those warnings on ladders about not standing on the top are serious. As the height of the rung increases, so does the opportunity for loss of balance. Read all the material related to any power tool and follow all instructions. 
As DIY has become more popular, courses on operating all manner of power tools have also become more popular. Even if you've had some experience, consider a refresher course to add to your skill base. Most importantly, know your limits and stay in your lane. Anything beyond the most basic electrical, plumbing, and construction needs a professional. 
All Damage Isn't Personal
There is a lot to be said for the satisfaction of completing a project that makes your home more comfortable and beautiful, but along with the risk to life and limb, the risk to the property is very real. When you don't know what you don't know, mistakes are almost certain. If at the end of it all you have to hire a professional to take on the project but first they have to repair any damage done, these projects may end up costing you double.